Summary
In September 1983, Idaho County Sheriff's Office (ICSO) deputies investigated an abandoned camp near Powell, about 400 yards from the White Sand Road. The camp consisted of a nylon two-man tent, a sleeping bag, towels, cooking items, etc. Also found was a prescription eye glass lens. No identification was found with the items. Deputies searched the adjoining area and found nothing more. Deputies felt the camp had been abandoned sometime the previous year. The following year, in 1984, ICSO deputies were again in that general area in response to a human skeletal remains found by hunters. Deputies located the remains approximately one mile from the abandoned camp found the previous year. With the remains were a pair of silver metal framed prescription eyeglasses with one lens missing.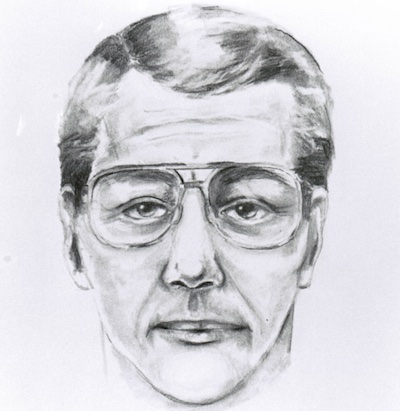 North Idaho Regional Crime Lab completed a composite image of John Doe's possible appearance, based on an anthropological assessment of the skeletal remains. At some point, John Doe began to be affectionately referred to as "Mr. Bones" by ICSO personnel, who felt he deserved some type of unique personalization. ICSO investigators over the years continued researching and working to find the identity of Mr. Bones. The case of Mr. Bones was also entered into NamUs as UP7538 in August 2010.
In March 2011, working closely with NamUs, ICSO sent Mr. Bones to the University of North Texas, Center for Human Identification, for another complete Forensic Anthropological Evaluation and DNA extraction. UNT determined that Mr. Bones was a 35-55 year old male, most likely of European descent with a possible admixture of Native American. His height was estimated to be between 5'2" and 5"11. DNA was extracted from Mr. Bones and an STR profile was identified. The DNA profile was uploaded into CODIS but no match was found. Additionally, searches of missing persons did not reveal likely candidates for Mr. Bones.
In November 2020, ICSO investigators learned that the Idaho State Police might be receiving federal funds that would pay for forensic molecular genetic genealogy. ICSO submitted Mr. Bones' case and received tentative approval. About a year later ICSO was told the funding for the program had not materialized.
In January 2022, NamUs graciously decided to fund genetic genealogy testing and skeletal remains from Mr. Bones were sent to Othram's laboratory. Othram scientists extracted DNA from the skeletal remains and used Forensic-Grade Genome Sequencing® to build a genealogical profile for the unknown man. In March 2022, the Othram in-house genealogy team returned investigative leads to the ICSO investigators.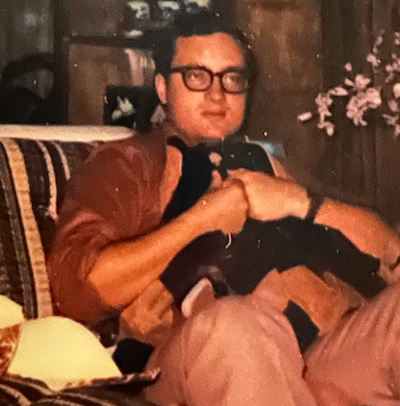 ICSO investigators followed up on the leads by contacting a potential sibling of Mr. Bones, Cheri Pope in Oklahoma City, Oklahoma. Cheri confirmed she had a brother named Roger Bennett who disappeared in early 1982. Cheri and her mother, Wilma Q. Bennett, both provided DNA reference samples. The samples were compared with Mr. Bones by another lab, DNA Solutions, which used traditional STR testing to demonstrate a familial match.
Roger was born in Oklahoma City in 1955. He grew up in Oklahoma, graduating from Blanchard High School in Blanchard, Oklahoma. He enjoyed journalism and was a National Merit semi finalist. Roger enlisted in the Air Force and worked in a role involving mid-air refueling. He was discharged in early 1982. In the last letter the family received from Roger, he said he was being discharged from Keesler AFB in Mississippi and planned to travel to Houma, Louisiana to look for work on an offshore oil rig. Roger would have been 26-27 years old at the time of his disappearance. As an adolescent he had an interest in the Lewis & Clark expedition and wondered what it would have been like traveling with the expedition.
The services provided by Othram for this case were funded by the National Missing and Unidentified Persons System (NamUs). NamUs is a national clearinghouse funded and administered by the National Institute of Justice and managed through a contract with RTI International that assists the criminal justice community with the investigation and resolution of missing, unidentified, and unclaimed persons cases across the United States and its territories. We are grateful to RTI, NamUs, and the NIJ for the support.
---