Summary
In September 1993, the skeletal remains of a woman were covered with pine straw found behind a building on Ranchwood Drive in northern DeKalb County, Georgia. The remains were discovered in a wooded area behind a Fairfield Inn near Lavista Road and the I-285 interstate. Investigators estimated that the unknown woman was Caucasian, stood between 5'4" to 5'7" in height, and weighed between 115 and 140 pounds. It was also determined that she had long, curly light brown hair which was described as "frosted." Investigators also noted that the woman had received extensive dental procedures in her life, as well as a full left hip replacement and a steel plate on her left femur. It is speculated she suffered a traumatic injury such as a vehicle accident or a fall or suffered from osteoporosis or low bone density and muscle mass.
Investigators suspect that the woman may have been the victim of sexual assault and homicide. When she was discovered, her shirt was pulled inside out over her head and midway down the torso. Her jeans had been unfastened and completely unzipped at the waist. Investigators confirmed antemortem fractures of the woman's maxilla and orbital rim, as well as a possible fracture of her neck. The cause of death is suspected to be blunt force trauma.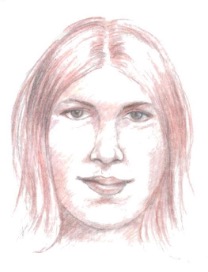 For decades, law enforcement diligently pursued various leads about the woman's identity. Multiple composite images of the woman have been created, including one by the National Center for Missing & Exploited Children and another by the Dekalb County Police Department. In October 2019, her case was entered into the National Missing and Unidentified Persons System (NamUs) as #UP6001. Despite the exhaustive efforts of law enforcement, the woman's identity has remained a mystery. With few leads for investigators to pursue, the case eventually went cold.
In 2022, the DeKalb County Medical Examiner's Office partnered with Othram to determine if advanced forensic DNA testing could help establish an identity for the woman or a close relative.
This work is being funded as a part of an ongoing collaboration between NamUs and Othram. Anyone with information that could aid in this investigation is encouraged to call the Cold Case tipline at 404-371-2444, or the DeKalb County Police Department at 770-724-7715, and reference agency case 93319305.
---