Summary
In April 1979, skeletal remains were found on the property of the New Haven Water Company adjacent to Route 34 and Derby Avenue in New Haven County, Connecticut. Investigators determined that the skeletal remains were that of a Caucasian woman estimated to be in her late teens to early twenties. The unidentified woman stood between 5'1" and 5'3" in height during her life. Investigators were unable to make definitive determinations about the woman's weight, hair color, or eye color during her life. It is believed that the decedent had been deceased for one to eight years upon discovery of her remains.
Upon autopsy, investigators determined that the unknown woman had periodontal disease, several fillings in her teeth, and that all of her wisdom teeth were congenitally missing. Additionally, investigators found that the woman may have had a congenitally missing lower vertebra, and that she may have had arthritis which would have caused some lower back pain.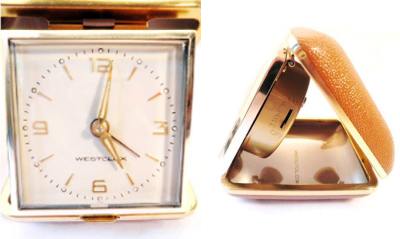 Along with the discovery of the unknown woman's remains, investigators also recovered a black lace bra, and a "Westclox" brand folding travel alarm clock in a hard red case. Investigators located a replica of the alarm clock, which has been provided for reference, although they noted that the actual clock may have differed somewhat from the replica.
Since the discovery of the woman's remains more than 44 years ago, law enforcement investigators have diligently pursued various leads about her identity, but none have returned a match for her identity. Two years following the discovery of the remains, a mandible was located which investigators associated with the woman's remains found in 1979. Later, a facial reconstruction was created to depict what the woman might have looked like.
In May 2008, the case was entered into the National Missing and Unidentified Persons System (NamUs) as case number #UP9236. Despite exhaustive efforts of law enforcement, the case went cold. With few leads for investigators to pursue, the woman's identity has remained a mystery.
In 2023, in an ongoing collaboration aimed at solving the backlog of cold cases in Connecticut, the Connecticut Office of the Chief Medical Examiner partnered with Othram to generate new leads in the case. Anyone with information that could aid in this investigation is encouraged to contact the Connecticut Office of the Chief Medical Examiner by calling 860-679-3980 and referencing agency case 81-934 or NamUs ID #UP9236.
A DNASolves crowdfund has been created to raise funds for the remaining casework costs. Anyone can contribute here.
Contribute Now
Your contributions pay for lab supplies and research tools
---