Summary
In February 1988, an unidentified homicide victim was found in a trash dumpster in Jenkins County, Georgia. The Georgia Bureau of Investigation (GBI) received a request from the Jenkins County Sheriff's Office to assist with the death investigation. The victim, an unknown woman, had been wrapped with plastic and duct tape and was found inside a large, nylon suitcase (pictured) that had been placed in a dumpster just north of Millen in Jenkins County. The murdered woman had been dead for approximately four to seven days. Her cause of death was determined to be asphyxiation.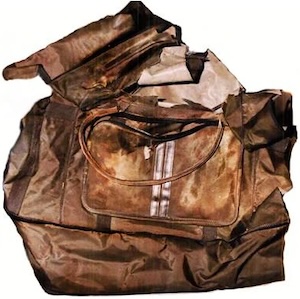 Throughout the investigation, fingerprints and dental records from the victim were compared to other missing persons from around the country. A GBI forensic artist created a sketch of what the person may look like which was disseminated to the public. A computer-generated sketch was also created and disseminated in hopes that the public could help to identify the woman. Details of the case were entered into the National Missing and Unidentified Persons System (NamUs) as UP4697.
As DNA technology advanced over the years, evidence was resubmitted to the GBI Crime Lab for additional testing. DNA was found on the items submitted, but the profiles obtained were not eligible for entry into the CODIS DNA Database. Despite exhaustive efforts, the case eventually went cold, and the woman's identity remains unknown. She became known as "Jane Millen Doe" and "Jenkins County Jane Doe."
In 2023, the Georgia Bureau of Investigation submitted forensic evidence to Othram, in hopes that advanced DNA testing could assist with the identification of the unknown woman. Othram's costs for processing the casework were provided by Project Justice, a philanthropic initiative to help clear the backlog of cold cases in the United States. With evidence in hand, Othram scientists developed a DNA extract from the forensic evidence and then developed a comprehensive DNA profile for the woman using Forensic-Grade Genome Sequencing®. Once the profile was succesfully built, Othram's in-house forensic genetic genealogy team produced new investigative leads that were provided to law enforcement.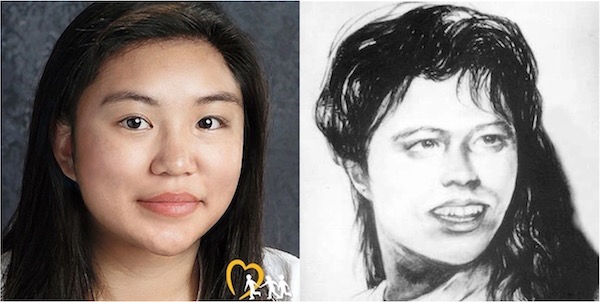 These leads led to the identification of the woman as Chong Un Kim of Hinesville, Liberty County, Georgia. Kim came to the United States from Korea in 1981 and lived in Hinesville for a period of time prior to her death in 1988. Kim was 26 years old when her body was found in 1988. Kim's family was notified in October 2023 about this identification.
The GBI is asking anyone who may have known Chong Un Kim, or has any information regarding this case, to contact the GBI at 912-871-1121. Anonymous tips can be submitted by calling 1-800-597-TIPS (8477), online at https://gbi.georgia.gov/submit-tips-online, or by downloading the See Something, Send Something mobile app.
---