Summary
In January 2022, a fire broke out in a one-story home in southwest Atlanta. Firefighters from the Atlanta Fire Rescue Department responded to the scene where they worked to contain the heavy fire and smoke that had engulfed the home. Once the fire was contained, investigators assessed the damage and found one victim among the debris. The severity of the injuries made it challenging to initially determine biological sex or other details about the home fire victim that might identify him.
At approximately 7:15 pm, units responded to Oak Drive SW to a one-story residence with heavy fire and smoke showing. ⁰⁰Firefighters worked to contain the fire and located one deceased victim covered by debris.⁰⁰The cause of the fire is under investigation. #AFRD pic.twitter.com/S6xOzkFu6B

— Atlanta Fire Rescue (@ATLFireRescue) January 17, 2022
The home was completely destroyed, leaving no clues as to the identify of the home fire victim. Prior to the fire, the house did not have power or running water, although it was determined that multiple people may have occupied the house at some point.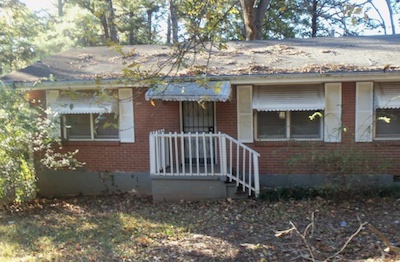 The Fulton County Medical Examiner's Office, on recommendation of the Gwinnett County Medical Examiner's Office, engaged Othram to use advanced DNA testing to see if any new leads could be developed based on a DNA analysis of the victim's remains. Othram used Forensic-Grade Genome Sequencing® to develop a comprehensive genealogical profile for the victim. In the course of the investigation, a candidate family member volunteered to help rule out the possibility that the victim could be related to them. The family member provided a DNA swab and the profile was compared to the unknown man using KinSNP® rapid family testing. Investigators then confirmed that the victim of the fire was 59-year-old Zachary Wells, born and raised in Atlanta, GA.
An investigation into the cause of the fire and the circumstances of Zachary's death continues. Othram and the investors are deeply grateful to Audiochuck for funding the full costs associated with this casework.
---