Summary
In March 2021, the remains of an unidentified individual were found by timber workers in a wooded area on Raubuck Road near Winlock, Washington. Winlock is located in Lewis County west of Interstate 5. A 911 call was made to report the discovery and the Lewis County Sheriff's Office responded to the scene. The skeletal remains were examined by the King County Medical Examiner's Office. It was determined that the individual was a White male, who was estimated to be between the ages of 18 and 30 years and 5' 10" to 6' 1" tall at the time of his death. Due to the condition of the man's remains, no other identifying characteristics could be determined. There were no signs of trauma found on any of the remains. The man's cause and manner of death were ruled as undetermined.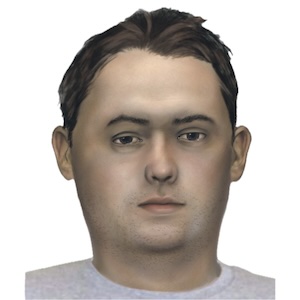 A forensic artist created a forensic sketch to demonstrate how the man may have appeared during his life in hopes that it would generate leads about his identity. In October 2021, details of the case were entered into the National Missing and Unidentified Persons System (NamUs) as UP85217. Despite the investigative efforts of law enforcement, the identity of the man remained unknown and the case eventually went cold.
In April 2023, the Lewis County Sheriff's Office submitted forensic evidence to Othram in The Woodlands, Texas. Othram scientists developed a suitable DNA extract from the evidence and then used Forensic-Grade Genome Sequencing® to build a comprehensive DNA profile for the unknown man. Othram's in-house forensic genetic genealogy team used the profile in a genetic genealogy search to develop investigative leads that were returned to detectives with the Lewis County Sheriff's Office. Detectives used these new leads to continue their search for the man's identity.
A follow-up investigation led detectives to a potential relative of the unknown man who submitted a DNA sample for reference testing. The DNA profile of the relative helped confirm the identity of the man as Glen Michael Rudge. Rudge's last known address was in the Lewis County area. The last known contact with Rudge was in early 2018 when he was 25 years old.
An investigation into his death continues. Anyone with any information regarding this investigation should contact the Lewis County Sheriff's Office at 360-748-9286, or Lewis County Communications at 360-740-1105.
---