Summary
In January 1999, skeletal remains were discovered near a creek in a Lawrenceville, Georgia floodplain located adjacent to an industrial area. Gwinnett County Medical Examiners determined the remains were that of an unknown Black male who was approximately 25 to 45 years old, with an approximate height of 5'7" to 5'11". A Forensic Artist with the Gwinnett County Medical Examiner's Office created a composite drawing sketch to depict how the man may have looked during his life.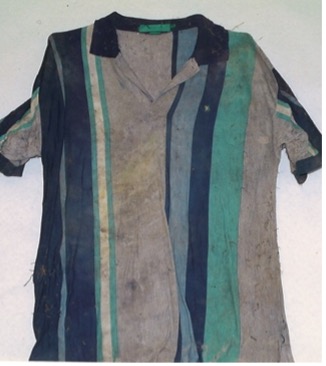 Investigators determined that the man had likely died elsewhere, and the remains were either buried where they were found, or flooding had carried the remains to the location of discovery. Aside from a striped shirt and a black necktie, no other personal items were found with the man's remains. Despite extensive efforts to identify the man, his identity remains a mystery.
In April 2022, the case was entered into the National Missing and Unidentified Persons System (NamUs) as #UP90201. For over two decades, investigators have diligently worked to identify the Gwinnett County, Georgia John Doe, but all leads have been exhausted and the case has gone cold.
In 2023, the Gwinnett County Medical Examiner's Office, as part of a longstanding collaboration with Othram, decided to use advanced forensic DNA testing combined with a genealogical search to help identify the man or a close relative. Anyone with information that could aid in this investigation is encouraged to contact the Gwinnett County Police Department by calling 770-513-5000 and referencing case number 99-005040.
A DNASolves crowdfund has been created to raise funds for the casework costs. Anyone can contribute here.
---