Summary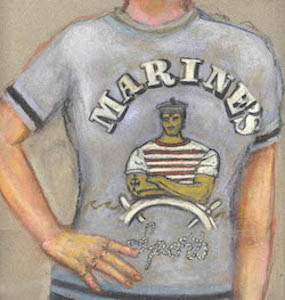 In October 1990, the body of an unidentified woman was discovered by children who were playing near the Brays Bayou on the west side of Houston, Texas. The woman was found in a drainage ditch located under a bridge that crossed the Brays Bayou, a slow-moving river that flows through Houston. The woman's height was estimated to be between 4'11" and 5'1", her weight was approximately 100 to 120 pounds, and she had brown hair. Her eye color could not be determined. Harris County Institute of Forensic Sciences investigators determined the woman had been struck with an object which caused a head trauma that led to her death. At time of her discovery, the woman was wearing a white, short sleeve pullover shirt with a logo that read "Marines Sport," tie-dyed pants that were blue, black, and grey in color, a tan size 34 bra, and size five underwear. In 1991, composite sketches of the woman were created in an effort to assist in her identification. However, no one came forward with leads to the identity of the woman.
In June 2018, there was a major break in the case when investigators identified a possible suspect in the murder of the unknown woman. Terrence Tyrone Johnson was interviewed from a Wichita Falls, Texas prison unit, where he was incarcerated because of an unrelated crime. Johnson provided a statement that led to the filing of additional murder charges for the murder of the unknown woman. Unfortunately, he was unable to tell investigators the identity of his victim. To date, Houston Police Department detectives have come to the conclusion that the woman lived in the area where her body was found and that she might have been named Cassandra. Nothing else is known at this time.
The details of the case were entered into the National Missing and Unidentified Persons System (NamUs) as #UP963. Over the past twenty-three years, investigators have worked diligently to identify the woman. Despite the exhaustive efforts of law enforcement, she remains unidentified.
In 2023, the Harris County Institute of Forensic Sciences, in collaboration with the Houston Police Department (HPD) and the Texas Rangers Unsolved Crimes Investigation Program, partnered with Othram to generate new leads in the case using advanced DNA testing and forensic genetic genealogy. The costs associated with this case are already fully funded through the Roads to Justice (RTJ) program. We will continue to provide updates as the investigation continues.
---