Summary
In July 1982, the partially skeletonized remains of a young man were found in a field in the 4200 block of Schurmier Road in Houston, Texas. The unknown man was a white man presumed to be in his 20s and he was found wearing gray corduroy jeans, a tan and red-brown plaid shirt, and tan cowboy boots. Through an autopsy, investigators determined that the cause of death was asphyxia due to injury to the neck. The injury was consistent with manual strangulation and therefore the death is suspected to be a homicide.
The were no other clues at the crime scene and his description did not match the records of a missing person. The case was entered into NamUs as UP2359. The skeletal remains were substantially degraded only allowing for a partial STR profile to be developed. With few other leads to pursue, the case eventually went cold.
In August 2021, as part of a collaboration between the Harris County Institute of Forensic Sciences, Houston Police Department (HPD), and the Texas Rangers Unsolved Crimes Investigation Program, skeletal remains from the unknown man were sent to Othram with the hope that advanced DNA testing might produce new leads to the man's identity or to the identity of a close family member. Othram scientists developed a DNA extract from the heavily degraded remains and then used Forensic-Grade Genome Sequencing® to develop a comprehensive DNA profile for the unknown man. The laboratory casework was funded by philanthropist and genealogist, Carla Davis.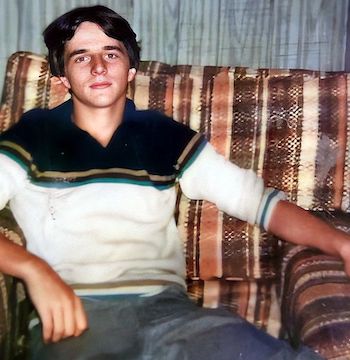 Once a successful profile was developed, the profile was used in a genealogical search, led by Carla Davis, to develop investigative leads that were returned to law enforcement investigators. Brandon Bess, with the Texas Rangers Unsolved Crimes Investigation Program, collaborated with HPD, and local investigators in Indiana, to make contact with a potential family member for the unknown man.
In August 2022, additional DNA testing with the potential family member confirmed that the young man was in fact John Howard Glatzel, born December 30, 1964. Glatzel was likely around 18 years of age when he was murdered in Houston. An investigation continues to into the circumstances of his homicide.
Investigators are asking for anyone that knew John Howard Glatzel or might know something about this case to contact the Houston Police Department, Texas Crime Stoppers (1-800-252-TIPS), or the Texas Rangers (rangers@dps.texas.gov).
---