Summary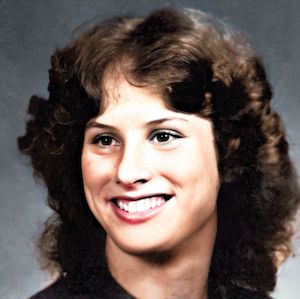 On March 21, 1983, Christina Castiglione was reported missing by her mother in Redford Township. On March 29, 1983, the Livingston County Sheriff's Office was alerted to a deceased body located in the Oak Grove State Game Area on Faussett Rd. in Deerfield Township. Deputies responded and found the body of Christina Castiglione partially clothed and lying in a remote wooded area. Detectives found evidence that Christina had been strangled to death and sexually assaulted. During the autopsy, the medical examiner located male DNA sources that were collected and preserved. Lacking DNA technology in 1983, these samples were later entered into CODIS by the Michigan State Police Crime Lab in the early 2000's but a suspect was never identified.
For nearly 40 years, the Livingston County Cold Case Team and Detectives worked extensively on the case and pursued an exhaustive number of potential leads. In March of 2022, the office applied for and received grant funding through Season of Justice to conduct advanced DNA testing on the suspect DNA samples taken in 1983. Season of Justice is a non-profit organization dedicated to funding DNA testing on unsolved cold case homicides. They provide funding to law enforcement agencies nationwide to conduct advanced testing in homicide, sexual assault, and Jane/John Doe cases where the victim's body or the suspect is unidentified, and DNA is the only investigative option.
In May 2022, forensic DNA evidence from the case was sent to Othram. Othram scientists used Forensic-Grade Genome Sequencing® to develop a comprehensive genealogical profile from the DNA of the unknown male suspect. Othram's in-house genealogical team used the genealogical profile to produce investigative leads. Othram returned the investigative leads to the Livingston County Cold Case Team who used the leads to continue following up on the Castiglione murder. The investigation led to the identification of a suspect, Charles David Shaw. His identification was confirmed by three separate familial DNA comparison tests. Unfortunately, Shaw died in November of 1983 and will never be held responsible for his crime in a court of law.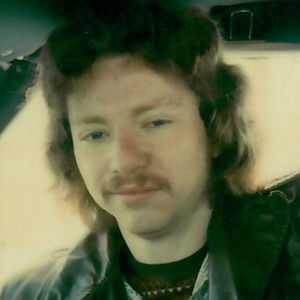 Detectives were unable to find any direct ties between Christina and Charles Shaw to suggest why she was targeted. However, through collaboration with living relatives of the killer, it was determined that he was a long-time Livonia resident who lived less than 5 miles from where Christina went missing. Based on information received from Shaw's family, he was described as a sex addict with a disturbing life who struggled with mental illness and his gender identity. Charles Shaw had several interactions with law enforcement beginning at a young age. One such interaction resulted in his arrest in 1981 for the attempted abduction of a woman in the Fowlerville McDonald's parking lot.
The cooperation of the Shaw family during the investigation was paramount to identifying Charles Shaw as the person responsible for the homicide of Christina Castiglione. We are hopeful that the surviving family members of Christina Castiglione, along with victims and families of other violent unsolved crimes who have been awaiting justice for decades, experience closure as advanced testing continues to help law enforcement advance efforts to achieve justice for victims.
Christina was just 19 years old at the time of her death and lived with her mother and father in Redford, Michigan. She graduated from Redford Union High School and was active in sports. Christina was not married but had a steady boyfriend. She was employed by the Detroit Edison Company as a clerk in the research department and had recently contacted an Army Recruiter.
Updates
Christina Castiglione's Killer is Now Linked to the Murder of 16-Year-Old Kimberly Louiselle
The man linked by DNA to the sexual assault & murder of Christina Castiglione is now linked by DNA, as well, to the sexual assault of Kimberly Louiselle and possibly a third woman.
---