Summary
In March 1985, skeletal remains were discovered near a creek bank by a motorist who was having vehicle trouble along Interstate 24 West between mile markers 29 and 30 in Cheatham County, Tennessee. Tennessee Bureau of Investigation (TBI) agents began investigating the woman's death alongside the Cheatham County Sheriff's Office. Forensic anthropologists at the University of Tennessee determined that the skeletal remains were those of a white female. According to the University of Tennessee Anthropology Department, the woman was estimated to have been deceased for two to five months prior to the discovery of her remains. After exhausting all leads, investigators could not determine the victim's identity, and she became known as "Cheatham County Jane Doe."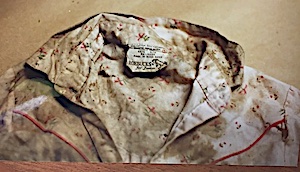 In April 2018, the University of Tennessee Forensic Anthropology Center submitted a sample of the woman's remains to the University of North Texas Center for Human Identification (UNTCHI). A DNA profile was developed and entered into the Combined DNA Index System (CODIS) and the National Missing and Unidentified Persons System (NamUs) in hopes that the woman would eventually be identified. Despite these efforts, the woman's identity remained a mystery. The case was entered into NamUs as UP1578.
In December 2022, as part of the TBI Unidentified Human Remains DNA Initiative, TBI submitted highly degraded skeletal remains to Othram's laboratory in The Woodlands, Texas in hopes of identifying the woman. Othram developed a suitable DNA extract and then used Forensic-Grade Genome Sequencing® to build a comprehensive DNA profile for the unknown woman. Once a profile was built, Othram's in-house genetic genealogy team used forensic genetic genealogy to provide TBI agents with investigative leads.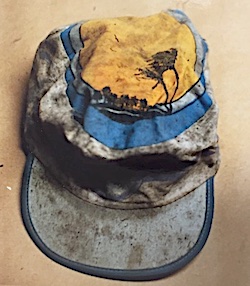 A TBI intelligence analyst used that information to locate the woman's potential relatives living in Virginia. Agents contacted a Virginia man who confirmed that he had a sister whom he had not heard from in more than four decades. Agents obtained a reference DNA sample from the man to be compared against the victim's DNA profile. The reference sample was returned to Othram for additional DNA testing and for comparison to the unknown woman's DNA profile. This testing confirmed a sibling relationship between the man and Cheatham County Jane Doe, subsequently confirming the identity of the woman as Michelle Lavone Inman. Inman was from Nashville and she was born April 17, 1961. She was only 24 at the time of her murder.
TBI special agents are now hoping the public can help provide information that may help solve her murder. If you have information about this homicide, specifically any knowledge about individuals Michelle Inman may have been with before her death, or recognize any of the clothing from the scene shown in this article, please call 1-800-TBI-FIND.
---