Summary
On May 25, 2003, a hiker near The Shady Rest campground in Mammoth Lakes National Forest in California, discovered a shallow grave with skeletal remains scattered around the area. Investigators estimate the victim had been dead for 6 to 9 months. Forensic examination of these remains revealed two penetrations that were concluded to be consistent with knife wounds. The death was therefore classified as a homicide. A limited amount of information could be gleamed from the remains, namely that the remains belonged to a woman that was likely 30 to 40 years old and that the woman likely had indigenous ancestry from southern Mexico. The victim's information was entered into NCIC and the ViCAP national database. Unfortunately, there were few leads to work from and the case eventually went cold.
In 2020, the Mono County Sheriff's Office teamed with Othram to use Forensic-Grade Genome Sequencing® to build a comprehensive genealogical profile to generate new leads that might lead to the identity of the homicide victim or one of her family members. Investigators sent skeletal remains to Othram and Othram scientists produced a profile and an updated assessment of biogeographical ancestry for the victim. In the course of the investigation, a candidate family member was identified and Othram used KinSNP™ familial testing to confirm the familial relationship. This information was returned to law enforcement, who then worked with the California Department of Justice to additionally confirm the identity of the homicide victim using standard STR testing. At this point, the female homicide victim was at last known to be 30-year-old Isabel Sanchez Bernal.
Isabel came from Mexico City to Mammoth Lakes in 2002 and worked as a housekeeper in Mammoth Lakes. Several months later, her boyfriend, Diego Hernandez-Antonia, also arrived in Mammoth Lakes, where they stayed with extended family. In the fall of 2002, Diego and Isabel went for a walk however, only Diego returned. When questioned later by family members, Diego said that Isabel had left the area with someone else and provided a forged note from Isabel telling her extended family not to look for her.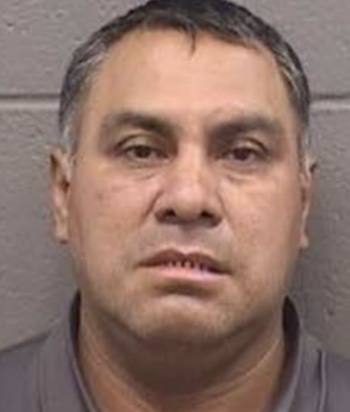 With the information provided by Isabel's family, the Defendant was arrested on August 13, 2021, for the murder of Isabel Bernal-Sanchez. Initially, Diego Hernandez-Antonia stated that he had no idea who Isabel was. With further questioning, his story changed, and he admitted knowing Isabel, but said that they separated soon after going out on a "walk" in the fall of 2002. Finally, he told investigators with the Mono County District Attorney's Office that when he and Isabel went for a walk, they had climbed the hills over Shady Rest Park to build a rope swing, that Isabel had fallen off the rope swing and hit her head, and that he buried her body in a panic. This was contrary to much of the evidence that had been gathered.
On April 5, 2022, the Mono County Superior Court sentenced Diego Hernandez-Antonia to a term of 11 years in state prison for the voluntary manslaughter of Isabel Bernal-Sanchez, closing one of the longest "cold cases" in Mono County history.
The County of Mono Office of the District Attorney reported that the case was prosecuted by Deputy District Attorney Tobias Hasler. They credited Mono County Sheriff's Office, the Mammoth Lakes Police Department, the California Department of Justice, the FBI, Stanislaus County Sheriff's Office, Sacramento County Coroner's Office, Othram, Investigators of the Mono County District Attorney's Office, and most especially Isabel's extended family. While this case involved high-tech forensics, it would not have been solved without the brave cooperation of these witnesses.
---