Summary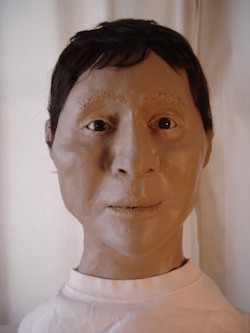 In May 2004, the unidentified remains of a male homicide victim were found by turkey hunters, in a wooded area in eastern Monroe County, Indiana, in the Unionville area near Lake Lemon. The man was estimated to be 55-70 at the time of his death and about 5'11" tall. Investigators believed that he likely was murdered within the past year before he was found. Through the years, attempts to identify these remains were made by entry of DNA into a federal database; facial reconstruction through forensic computer programs and modeling clay methods; and numerous press releases requesting assistance had been conducted. The case was entered into NCIC and into NamUs as UP12236.
In 2022, Monroe County Sheriff investigators obtained funding for a forensic genetic genealogy DNA examination through Othram. Skeletal remains were sent to Othram and Othram scientists used Forensic-Grade Genome Sequencing® to develop a comprehensive DNA profile for the unidentified homicide victim. Othram's in-house genealogy team developed investigative leads based on the DNA profile and returned these leads back to law enforcement.
Detective Alex Hahn continued the investigation and made contact with potential family members. Through additional investigative work and confirmation DNA testing, the unknown man was confirmed to be Steven Gabbard of Louisville, Kentucky, aged 38 at the time he was reported missing by family members. He was last known to have been in Indianapolis, IN. An investigation regarding Gabbard by authorities in the Indianapolis area from this same time period, indicated he may have been met with foul play.
Gabbard has been reported missing and is listed in NamUs as a missing persons as MP9476. An investigation into his death continues and we will provide updates as they become available.
---