Summary
In September 1994, the skeletal remains of an unidentified female were found by a road crew near Interstate 10 in Holt, a community located in Okaloosa County, Florida. The District 1 Medical Examiner's Office (D1MEO) launched an investigation and determined that the death was likely due to foul play. During the initial investigation, the remains were sent to the University of Florida C.A. Pound Human Identification Laboratory in Gainesville and samples were sent for entomological examination for estimation of time since death. An osteological examination showed the remains to be that of a white female who was between the ages of 35 to 55 years at her time of death.
At the time of her discovery, the woman was wearing a full-length floral pattern button-up dress and a floral print jacket. The jacket had a drawstring and zipper with sequins in a pattern on the upper shoulder, nit cuffs, and collar. The woman was wearing several pieces of jewelry including a black cord bracelet with multicolored beads, silver colored ring that was described as being inexpensive, a heart-shaped silver ring, a charm bracelet without charms, a plain silver band, and a simple cord necklace with triangle, square, and two circle pendants. Serial killer Keith Jesperson (also known as "Happy Face Killer") later admitted to killing a woman in Tampa and disposing of her remains in the Holt area. He said that she called herself Susanne. As such, the unidentified woman in this case became known as "Suzanne" and "Suzanne Jane Doe".
Early on, a clay facial reconstruction was created, but it did not generate any leads about the woman's identity. In 2007, a forensic artist completed a new facial reconstruction in hopes of identifying the woman. In 2008, the woman's remains were sent for additional anthropological examination at the University of West Florida. DNA was also analyzed and entered into CODIS. In 2018, specimens were sent for isotope analysis at the University of Florida. Specimens were sent to the FBI Laboratory for DNA analysis and subsequent entry into the National Missing and Unidentified Person (NamUs) database as UP1129. Despite the extensive efforts of law enforcement, the woman's identity could not be determined.
In late 2022, the District 1 Medical Examiner's Office teamed with Othram to use advanced DNA testing to help identify the woman. Skeletal remains were sent to Othram's laboratory in The Woodlands, Texas. Othram scientists successfully developed a DNA extract from the skeletal evidence and then used Forensic-Grade Genome Sequencing® to develop a comprehensive DNA profile. Othram's in-house forensic genetic genealogy team then used the profile in a genealogical search to generate new investigative leads in the case.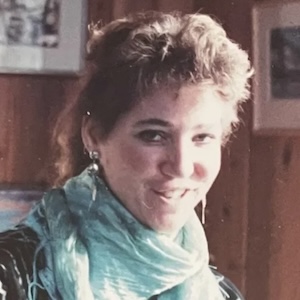 Using these leads, the District 1 Medical Examiner's Office, in conjunction with the Okaloosa County Sheriff's Office identified the unknown woman Suzanne L. Kjellenberg. Kjellenberg was born on October 8, 1959. She would have been 34 years of age at the time of her death.
The services provided by Othram for this case were funded by the National Missing and Unidentified Persons System (NamUs). NamUs is a national clearinghouse funded and administered by the National Institute of Justice and managed through a contract with RTI International that assists the criminal justice community with the investigation and resolution of missing, unidentified, and unclaimed persons cases across the United States and its territories. We are grateful to RTI, NamUs, and the NIJ for the support.
---