Summary
In January of 1996, officers responded to the Oglethorpe House Residence Hall located at the University of Georgia. They found a deceased infant in a trashcan at the basement level women's restroom. The infant described as male and Caucasian, and weighed about 7-8 pounds. The medical examiner later determined that the infant's death was a homicide that resulted from stab wounds to the chest area.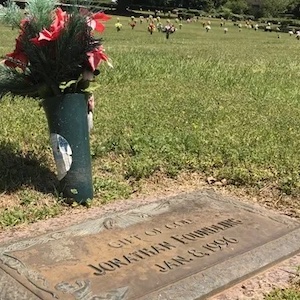 The baby, christened "Jonathan Foundling" by police officials, was buried at Evergreen Memorial Park in Athens at a funeral attended by more than 200 people. UGA police served as pallbearers. Substantial investigative effort was put towards the case but with few leads to pursue, the case soon went cold.
In 2021, the University of Georgia Police partnered with Othram to see if advanced DNA testing could help generate new leads in the case. Investigators brought forensic DNA evidence from the murdered infant to Othram's laboratory in The Woodlands, Texas. Othram scientists developed a suitable DNA extract from the forensic evidence and then used Forensic-Grade Genome Sequencing® to build a comprehensive DNA profile for the infant. Othram's in-house genetic genealogy team used the profile in a genealogical search and developed investigative leads that were returned back to law enforcement.
The returned leads, the follow up investigation by law enforcement, and confirmation DNA testing resulted in the confirmed identification of the mother and father of the infant. The mother of the infant was identified as, Kathryn Anne Grant, who was enrolled at the University of Georgia and she was living at Oglethorpe House at the time of the infant's murder. She later withdrew from UGA in the spring of 1996 and transferred later to South Carolina. The case is considered exceptionally cleared, at this point, as the mother took her own life in 2004, at the age of 29.
The University of Georgia Police Department has closed the case.
---