Summary
In July 1980, the remains of an unknown man were discovered in a wooden crate in the Chicago Greater Area Sanitary and Shipping Canal. The crate containing the body had been removed using heavy equipment, along with other debris from a grate that prevents objects from flowing into the power plant. The debris is loaded into a truck and dumped on power plant property. The 4'X4'X2' deep crate had been nailed shut and a 1.5 inch hole was drilled into it. The body had been sealed in the crate. The crate broke open sometime during removal and dumping by power plant employees. The body was found by an employee a couple of days later looking for driftwood.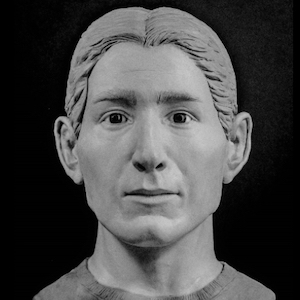 Advanced decomposition made identification difficult. Items recovered along with the remains included several vehicle keys. Investigators believe that the unknown man was the victim of a homicide as his autopsy revealed that he had been shot in the abdomen with a shotgun and then multiple times with a handgun. Investigators suspect that the man died several days before the discovery of his body.
Investigators believe that the unknown white male was between 25 and 35 years old at the time he was murdered. They were also estimate that he was 5'11" tall and weighed approximately 175 pounds. Investigators observed that he had light brown to blond hair that was approximately two inches in length. At the time of discovery, the man was wearing dark blue work pants that had a laundry mark "Jim 5", a green pullover t-shirt with a pocket, wool socks, and a single dark colored herringbone house slipper.
Partial fingerprints were recovered from the body. They were submitted to both state and federal databases for comparison but failed to match anyone. Some dental evidence was developed but did not match any known missing persons.
For over four decades, law enforcement have diligently pursued various leads about the unknown man's identity. In November 2009, his case was entered into the National Missing and Unidentified Persons System (NamUs) as UP5213 and STR testing was performed but there was no match to anyone. Despite exhaustive efforts from law enforcement, the man's identity has remained a mystery. With few leads for investigators to pursue, the case eventually went cold.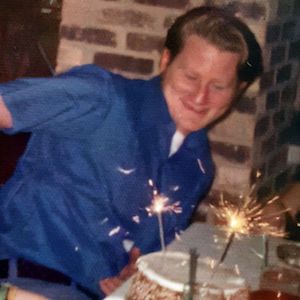 In 2022, the Will County Coroner Office, as part of a longstanding collaboration with Othram, decided to leverage forensic genetic genealogy to see if they could establish an identity for the man or a close relative. The Will County Coroner's Office has contributed substantial funding towards the testing for this case and the rest of the needed funding was crowdfunded using DNASolves platform.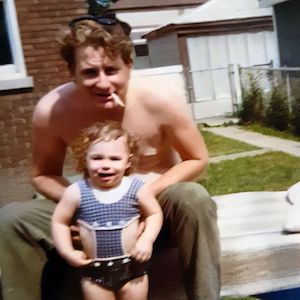 Skeletal evidence was sent to Othram and a suitable DNA extract was developed. Othram scientists used Forensic-Grade Genome Sequencing® to build a comprehensive DNA profile and Othram's in-house genetic genealogy research team used the profile to develop investigative leads. The leads were returned to law enforcement and a follow up investigation, along with confirmation DNA testing of a family member, confirmed that the 1980 murder victim was Webster Fisher, born September 25, 1950.
Anyone with information that could aid in the homicide part of this investigation is encouraged to contact the Will County Coroner's Office by calling 815-727-8455 and referencing agency case UN 80-01 or NamUs ID #UP5213.
---