Summary
In September 1977, a bulldozer operator discovered human remains in the Marysville Landfill. Investigators estimated the remains belong to someone who had died about two weeks prior. They further determined that the refuse in the landfill was not residential trash but rather trash that had likely come from business dumpsters in the downtown Seattle area. The unknown man was estimated to be a white male from 20 to 40 years of age, 5'8" – 6' tall, 155 – 160 pounds, with long black hair. The case was ruled a homicide although cause of death was not immediately clear.
The Seattle Police Department and the King County Sheriff's Office were contacted since it was believed that the decedent came from a dumpster in downtown Seattle, and several missing persons were ruled out by circumstances and dental records. In the years that followed, leads were exhausted and the case went cold.
In 2009, the unknown man was entered as an unidentified person in NCIC (the National Crime Information Center) which is the FBI's computerized index that tracks crimes and missing persons. In June 2011, Detective Jim Scharf drafted a search warrant to exhume the man's body from the Marysville Cemetery and to perform DNA testing to identify him. The disinterment was paid for by funding from a federal grant awarded by the US Justice Department for DNA purposes in cold case homicides.
In July 2011, the Snohomish County Medical Examiner's Office entered the case into the National Missing and Unidentified Persons System (NamUs). NamUs is a federal database funded by the National Institute of Justice and contains information on missing, unidentified, and unclaimed persons cases from across the country.
In March 2012, the late Dr. Taylor performed an examination of the remains and estimated that they belonged to a male with Hispanic, white, or Native American ancestry, 30 – 60 years of age, and between 5'4" and 5'10" in height. Trauma analysis showed that the remains were highly fragmented and incomplete due to the landfill processes, and that determining a cause of death would be difficult. The man's cranium was reconstructed but due to the extensive post-mortem damage, the cranium and mandible were not suitable for a facial reconstruction. The process of reconstructing the cranium and re-assembling the skeletal elements took several years.
In September 2018, a section of femur (leg bone) was sent to the University of North Texas Health Sciences Center (UNTHSC) for DNA extraction and upload to the FBI's Combined DNA Index System (CODIS). In March 2019, UNTHSC successfully obtained complete mtDNA and STR profiles which were uploaded to CODIS, but there were no matches.
In October 2019, multiple bones were sent to DNA Solutions, a laboratory in Oklahoma City, for microarray DNA testing. DNA Solutions was able to obtain enough DNA for testing and the DNA extract was sent to Othram for further testing. Unfortunately, the DNA extract did not contain enough human DNA for testing to proceed.
In January 2021, a section of femur bone was sent to Othram. The hope was that Othram could develop their own suitable DNA extract from the skeletal remains. The funding for Othram's work was generously provided by Audiochuck. The Othram team is grateful for their ongoing support.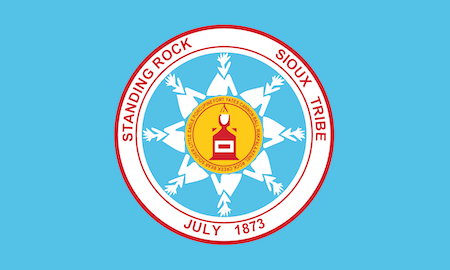 In April 2021, Othram successfully obtained a DNA extract that was sufficient for testing, after multiple rounds of extraction and human enrichment. Othram scientists used Forensic-Grade Genome Sequencing® to develop a DNA profile that could be uploaded to genealogical databases. Biogeographical analysis of the DNA profile revealed that the man was predominantly Native American. The Snohomish County Medical Examiner's Office performed a genealogical search and obtained a match at the great-niece level. The SCMEO team built family trees with the assistance of genealogist Martha (Thompson) Coleman of the Lower Brule Sioux Tribe in South Dakota and relatives Tipiziwin Tolman, Eugene "Pepper" Young, Maggie and Kelly Swanson, Eugene Four, Jr., Verle Red Tomahawk, and Lynette Pretends Eagle. Through family history the SCMEO team learned that Blaine Has Tricks disappeared in 1977 when he hopped a train to Spokane, Washington with his brother, Clayton "Ross" Has Tricks. Ross returned home to North Dakota, but Blaine was never heard from again and was not reported missing.
Special Agent Molanna Clifford with the Bureau of Indian Affairs obtained DNA from three of Blaine's relatives. DNA testing of two of Blaine's nephews confirmed the identification of Marysville Landfill Doe as Blaine Has Tricks, who was born on May 31, 1939, and was 38 years old when he went missing. Old newspaper records place Blaine in Spokane, WA in February 1977 and it is unknown when and how he came to Seattle. If you have any information about Blaine or this case, please call the SCSO tip line at 425-388-3845.
Blaine was returned home to his family North Dakota. He will be buried at the St. James Catholic Cemetery in Shields, ND. DaWise Perry Funeral Services in Mandan, ND handled the funeral arrangements.
---