Summary
In June 1994, a 39-year-old victim reported to the Charlotte-Mecklenburg Police Department that an unknown subject had broken into her residence and sexually assaulted her at knifepoint. A sexual assault kit was completed on the victim and analyzed. Additional testing of the evidence was conducted in 2018, and in 2019, the forensic samples from the scene were linked to another sex assault in Columbia, South Carolina that happened in 2010.
In 2022, with the assistance of funding from the National Sexual Assault Kit Initiative (SAKI), detectives utilized forensic genetic genealogy to identify a person of interest. Forensic evidence was sent to Othram. Othram scientists used Forensic-Grade Genome Sequencing® to build a comprehensive genealogical profile for the unknown subject. Othram's in-house genealogy team used a genetic genealogy search to produce investigative leads that were returned to the Charlotte-Mecklenburg Police Department. CMPD investigators continued working the case and their follow up investigative efforts led to the collection of a DNA sample from a person of interest. The DNA profile for this person of interest matched the the DNA profiles for the unknown subject that were recovered from the 1994 and 2010 sexual assaults.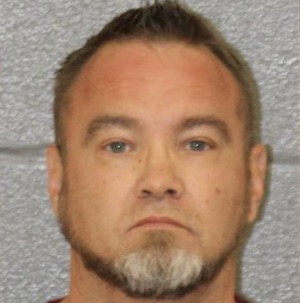 As a result of years of extensive forensic testing and evidence examination, the CMPD's Crime Lab and Cold Case Unit identified the suspect as James Wayne Ingersoll (DOB 11/06/1972). On In May 2023, members of CMPD's Violent Criminal Apprehension Team (VCAT) located and apprehended Ingersoll in Concord, North Carolina. South Carolina Law Enforcement Division (SLED), and the Columbia Police Department also assisted. The victims have been notified of the arrest.
The investigation into this case is active and ongoing. As additional information develops, it will be released by the CMPD's Public Affairs Office. Anyone with information about this incident is asked to call 704-432-TIPS and speak directly to a detective. The public can also leave information anonymously by contacting Crime Stoppers at 704-334-1600 or http://charlottecrimestoppers.com/.
---