Summary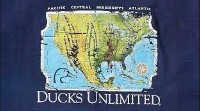 In February 2022, the decomposing remains of a man were discovered wrapped in plastic near a dumpster in the parking lot adjacent to an apartment complex. The unknown man was wearing a navy-blue t-shirt that contained a map of the United States and the brand name "Ducks Unlimited'' on its back. He was also wearing dark navy blue drawstring cargo shorts and a navy-blue sock. Near the man's body was a navy-blue Abercrombie & Fitch brand short-sleeved t-shirt. Investigators also found a unique tattoo on the unknown man's lower left thigh, which could have been a crown, possibly also containing the inscribed name "Jesus".
Investigators believe the unknown man was 5'1" tall and weighed at 84 pounds at the time of his death. Additionally, investigators observed that he had light brown to blond hair that was approximately two inches in length. He was stabbed in the heart and so investigators have classified the case as a homicide. Advanced decomposition has made it difficult to learn anything more about the man, including his age.
In March 2022, his case was entered into the National Missing and Unidentified Persons System (NamUs) as UP89470. Law enforcement investigators have diligently pursued leads in the case but they have been unable to identify this unknown man. In 2022, the Fayette County Coroner's Office partnered with Othram to see if advanced forensic DNA testing could help establish an identity for the man or a close relative.
Fayette County Coroner's Office has contributed some of the funding to support this case and a DNASolves crowdfund was created to raise funds for the remaining casework costs. We are grateful to everyone that contributed to help make it possible to work this case.
After receiving the case evidence, Othram used Forensic-Grade Genome Sequencing® to build a comprehensive DNA profile from the remains of the unknown man. Upon successful construction of the DNA profile, Othram's in-house genealogy team performed genetic genealogy research and developed investigative leads that were returned to the agency. Investigators followed up on the leads and confirmed that the unknown man and homicide victim was in fact 40-year-old Jimmy Lawrence Medlock.
Police have arrested and charged 35-year-old Jennifer Kashuba in connection to the homicide. According to the arrest documentation, Kashuba confessed to stabbing the victim once in the chest, causing his death.
Anyone with information that could aid in this investigation is encouraged to contact the Lexington Police Department by calling 859-258-3600 and referencing agency case 2022-02-026456 or NamUs UP89470.
---