Summary
In April 1996, the legs of an unidentified woman were recovered inside of a black garbage bag at Blue Point Beach in Suffolk County, New York. Later, in April 2011, the woman's skull was recovered near Ocean Parkway west of Tobay Beach in Nassau County, New York. The woman's torso and hands were never recovered. Investigators determine the woman was white and likely between the ages of 18 and 50. They discovered several scars on the decedent's right leg including a 3 1/2" on the lateral mid-leg area, a 1" linear scar on the lateral mid to lower leg, and a ½" scar on the medial ankle. The woman's left leg had a 2" surgical scar with adjacent suture scars on the medial left ankle. The woman had red nail polish on all toes that, at the time of her discovery in 1996, was noted to be from a recent pedicure. The woman's height and weight as well as other identifying characteristics could not be estimated.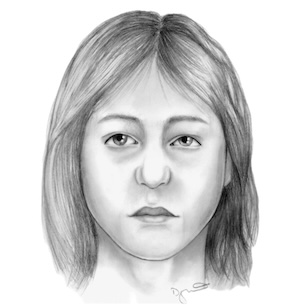 Because she could not be identified, the woman became known as "Jane Doe Seven" and "Fire Island Jane Doe." In 2011, details of the woman's unidentified person case were entered into the National Missing and Unidentified Persons System (NamUs) as UP9098. Despite law enforcement's exhaustive efforts, Fire Island Jane Doe remained unidentified.
In 2022, the Suffolk County Police Department in collaboration with the FBI teamed with Othram to determine if advanced DNA testing could help to identify Fire Island Jane Doe. Forensic evidence was sent to Othram's laboratory in The Woodlands, Texas. Othram scientists developed a suitable DNA extract from the forensic evidence and then used Forensic-Grade Genome Sequencing® to build a comprehensive genealogical profile. After successfully completing the process, the DNA profile was delivered to the FBI's forensic genetic genealogy team and the FBI team performed the necessary work to generate investigative leads.
The FBI team working with Suffolk County Police Department continued the investigation and were eventually able to confirmed the identity of Fire Island Jane Doe as Karen Vergata of Manhattan, New York. Vergata was 34 years old at the time of her death. Vergata was missing since Valentine's Day in 1996.
---