Summary
In December 1988, in a rural wooded area in Waycross, GA, a truck driver discovered skeletal remains in a box off Dunkin Bridge Road. The remains were that of a young child and were found concealed inside a duffel bag that was placed inside a suitcase, and further concealed inside an old television cabinet. Investigators estimated that the child had been deceased for one to two months before being found. The child was a black female and thought to be 3-4 years old. She had black hair pulled into a ponytail secured on the top of her head by a brown rubber band. She was found wearing a white knit pullover shirt with a red pony emblem on the upper left chest, white thermal pajama bottoms with maroon trim, and a disposable diaper. The child's ears were pierced but no earrings were found with her remains.
Ware County Sheriff Investigators responded to the scene and began working to identify the young girl. Local investigators teamed with the Georgia Bureau of Investigation (GBI) to aid in the investigation. Hundreds of leads and tips to identify the child were examined and substantial investigative effort was applied towards the case. Unfortunately, with few leads solid leads to pursue, the case soon went cold.
In 2020, the Georgia Bureau of Investigation submitted forensic evidence to Othram in The Woodlands, Texas. Othram scientists developed a suitable DNA extract from the evidence and then used Forensic-Grade Genome Sequencing® to build a comprehensive DNA profile for the murdered young girl. After successfully completing the profile, the DNA profile was delivered to the Georgia Bureau of Investigation.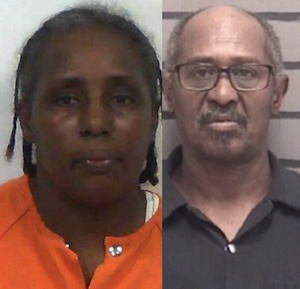 Investigators worked with a team of forensic genetic genealogists to develop leads in the case. Their effort, in conjunction with additional leads and tips that surfaced from the increased visibility of the case, led to a potential identity for the young girl. DNA testing of a genetic relative then confirmed the positive identification of Waycross Jane Doe as 5-year-old Kenyatta Odom. On Nov. 10, 2023, investigators arrested Kenyatta's mother, Evelyn Odom, a.k.a. Zmecca Luciana, age 56, and her former boyfriend, Ulyster Sanders, age 61, both of Albany, Georgia. They were indicted and charged with Felony Murder, Cruelty to Children in the First Degree, Aggravated Battery-Family Violence, Concealing the Death of Another Person and Conspiracy to Conceal the Death of Another. This case is active and ongoing, so we will provide more information as it becomes available.
---