Summary
In December 1990, a couple walking on a rural road in Southwest Missouri discovered the decomposed remains of a young woman. She had been hog-tied and dumped next to an abandoned farmhouse. The homicide victim eventually became known as "Grace Doe".
Her autopsy revealed that she had been sexually assaulted and murdered approximately two months prior to her discovery. Grace Doe was found restrained with six different types of bindings: nylon and lead ropes, coaxial and telephone cables, paracord, and clothesline. Investigators determined that the paracord was military grade MIL-C-5040H type II - a rope that was exclusively sold to the military in the 1990's. For 30 years, she remained McDonald County's only unidentified persons case.
McDonald County Sheriff's Office, Coroner's Office, Missouri State Highway Patrol, Benton County Arkansas Sheriff's Office, and the University of Arkansas anthropologists were all involved in investigating the original crime scene. Through the years, Sheriff's Schlessman, Evenson, and Hall worked the case and all available leads. In 2009, skeletal remains were sent to NamUs and a STR profile was produced, however it returned no matches in a CODIS search. A facial reconstruction was commissioned to help generate leads but no one recognized her. Detective Howard was told that it would be only by the "Grace of God" that they could find out who she was. It was after this, that she became known as Grace Doe.
Generous funding was provided by the University Foundation thanks to the support of donors who believe in the value of experiential learning opportunities. We could not do this work without them.
From then to present, the Sheriff's Office has had calls from people from coast to coast with ideas on who "Grace" might be. The Sheriff's Office followed up on all leads and used dental records and DNA testing to exclude possible matches from all over the country. In 2020, the McDonald County Sheriff's Office has partnered with Othram to use advanced DNA testing and forensic genealogy to establish an identification of, or to find the closest living relatives to the decedent. Funds to support the case were raised on the DNASolves Crowdfunding platform. Additionally, thanks to generous gifts from donors who support experiential learning opportunities for Southeast Missouri State University students, the University Foundation contributed a substantial amount of the funding.
The anthropological analyses provided by SEMO anthropology students under the supervision of Dr. Jennifer Bengtson contributed valuable new information to help move the investigation forward. Students learned about records research by searching missing persons databases for people who matched the updated biological profile they developed, and they got to learn about specialized microscopic analysis thanks to a collaboration with Dr. Amy Michael of UNH.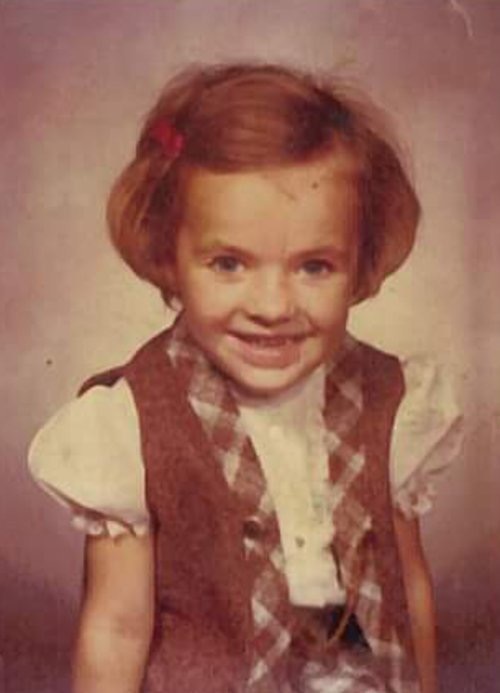 In Jan 2021 the Sheriff's Office received information from Othram Inc. that there were candidate relatives identified for Grace Doe. These candidates were identified through genealogy research performed by Othram's in-house research team. Othram asked the Sheriff's Office to contact candidate relatives and investigators made contact with Danielle Pixler who was on the genealogical tree developed by Othram. During the conversation, Ms. Pixler stated that she had a half-sister, Shawna Garber, that had been in foster care in Garnett, Kansas and then went back into state care. Danielle did not know what happened with Shawna after she left foster care. After Shawna left foster care, Danielle stated that she had been looking for Shawna for over 28 years.
Danielle agreed to contribute a DNA sample and the Topeka Kansas Police Department agreed to take the swab and send it to Lt. Hall. The DNA sample was then forwarded to Othram for testing using a rapid familial test called KinSNP™. Grace has been identified as Shawna Beth Garber. Anyone with information that could aid the investigation into what might have happened to her is encouraged to contact the McDonald County Sheriff's Office at 417-223-4319.
December 1990
Grace Doe found deceased
2009
NamUs entry and facial reconstruction created
September 2020
Othram reaches out to Sheriff Hall to help
January 2021
Othram returns leads and investigators contact family
March 2021
Grace Doe is identified as Shawna Beth Garber
December 1990
Grace Doe found deceased
2009
NamUs entry and facial reconstruction created
September 2020
Othram reaches out to Sheriff Hall to help
January 2021
Othram returns leads and investigators contact family
March 2021
Grace Doe is identified as Shawna Beth Garber
---