Summary
In October 1983, mushroom hunters found human remains in a wooded area located near the intersection of US Highway 41 and State Road 10 in Newton County, Indiana. Investigators who responded to the scene discovered the remains of four individuals inside of an abandoned barn near Lake Village. It was determined that the four individuals were homicide victims. While two of the individuals were identified within months, two remained unidentified for decades and became known as "Adam Doe" and "Brad Doe". Brad Doe was identified in 2021. Throughout the course of the investigation, it was determined that Adam Doe and the other individuals discovered were victims of serial killer Larry Eyler, who was referred to as the "Highway Killer" due to many of his victims's remains being discovered near interstate highways.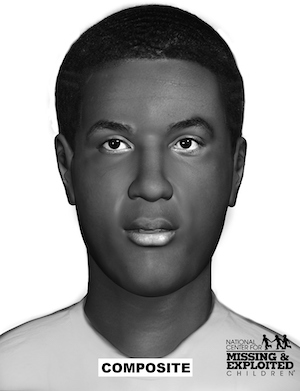 Adam was described as an African-American male between the ages of 15 and 18 years. He was estimated to be 5'11" tall and 180 pounds at the time of his death. Adam was found wearing Levi blue jeans with a red and white belt that had the word "Devil" written on it several times and a gold buckle that included the word "Jeans." Adam was known to have visited a dentist during his life as several dental fillings were present. Forensic artists created a composite sketch to depict how Adam may have appeared during his life. In 2009, details of the unidentified person case were entered into the National Missing and Unidentified Persons System (NamUs) as UP6011. Despite investigators' exhaustive attempts to identify Adam Doe, his identity remained a mystery.
In September 2022, the Newton County Coroner's Office partnered with Othram for assistance in developing an advanced DNA profile for the murdered young man. Othram was the third lab contracted to build a DNA profile and the only the lab that was successful in eventually building a DNA profile for the victim. Highly degraded skeletal remains were sent to Othram's laboratory in The Woodlands, Texas. Othram scientists used Forensic-Grade Genome Sequencing® to build a comprehensive DNA profile for the victim. In December 2022, after successfully completing the process, the DNA profile was delivered to Newton County Coroner's Office. Investigators partnered with a genealogy team to use the profile in a forensic genetic genealogy search. As a results of their efforts, the Newton County Coroner's Office announced that in July 2023, Adam Doe was positively identified as Keith Lavell Bibbs. Bibbs was 17 years old when he disappeared from the Chicago area.
No further information has been provided by the agency at this time. The original statement from the Newton County Coroner's Office can be found here.
---