Summary
In December 2017 and January 2018, the partial remains of an unknown individual washed ashore near Four Mile Rock in Seattle, Washington. Four Mile Rock is a twenty-foot tall glacially deposited rock located four nautical miles from an early Seattle landmark. It is located near Discovery Park on the shore of the Puget Sound and is fully accessible at low tide. The Seattle Police Department responded to the scene. An autopsy revealed that the remains belonged to a male individual, who was between the ages of 30 and 60 years at his time of death. While the man's weight could not be determined, it was estimated that the man was between 5'8" and 5'11" in height and he likely died in 2016 or 2017. Investigators found black Adidas brand underwear and black Air Jordan high top tennis shoes on the individual's body.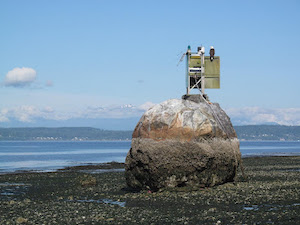 After the discovery of the man's remains, a remote-operated underwater vessel searched the area, but did not find any additional forensic evidence. Despite the extensive efforts of law enforcement, the man's identity remains a mystery. A forensic reconstruction was created to depict how the man may have looked during his life. Details of the missing person case were entered into the National Missing and Unidentified Persons database (NamUs) as #UP17874.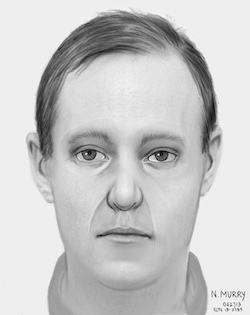 In 2023, the Seattle Police Department teamed with Othram to leverage advanced DNA testing to develop new leads in the case. We are grateful to the Seattle Police Foundation which raised the money to fund advanced DNA testing and forensic genetic genealogy costs associated with the case through their own outreach efforts.
Anyone with information that could aid in the investigation is encouraged to contact the Seattle Police Department at 206-684-5555 and reference agency case number 2017-471235.
---