Summary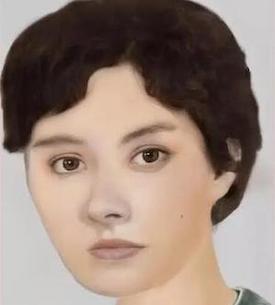 On October 31st, 1969, two St. Petersburg Police officers found a black steamer trunk in a wooded area behind a restaurant at 4200 34th Street South. When they opened the trunk, they discovered a woman's body wrapped in a large plastic bag. The victim had visible injuries to her head and had been strangled with a man's Western-style Bolo tie. She was partially clothed in a pajama top. The victim was buried in a grave marked "Jane Doe" in Memorial Park Cemetery, 5750 49th St. N.
Her body was exhumed on February 10th, 2010 with the assistance of Dr. Erin Kimmerle and the USF Department of Anthropology. Through the years, St. Petersburg investigators tried multiple times to identify the victim using her teeth and bone samples, but the samples were too degraded. The case was entered into the National Missing and Unidentified Persons System (NamUs) as UP1019. The mystery of the "Trunk Lady", as the case came to be known, was featured on television shows, articles, and cold case conferences.
In 2023, St. Petersburg Cold Case Detective Wally Pavelski discovered an original sample of the victim's hair and skin taken during the original autopsy and sent it to Othram in The Woodlands, Texas. Othram used Forensic-Grade Genome Sequencing® to develop a comprehensive DNA profile and Othram's in-house genealogy team performed the research that yielded an investigative lead. This lead was returned to law enforcement and investigators utilized follow up DNA testing with support from her her children, to confirm her identity.
We now know her name: Sylvia June Atherton. She was 41 years old when she died. Once identified, Detective Pavelski learned she had several children. He located and contacted her daughter, Syllen Gates, of California, who was nine years old at the time of Sylvia's disappearance. According to her daughter, Sylvia Atherton, left Tucson, AZ, with her husband, Stuart Brown, five-year-old daughter Kimberly Anne Brown, adult son Gary Sullivan, adult daughter Donna and her husband David Lindhurst, and went to Chicago. Nine-year-old Syllen and her 11-year-old brother were left with their father from a previous marriage, in Tucson. Adult son Gary Sullivan also eventually returned to Tucson to live with them.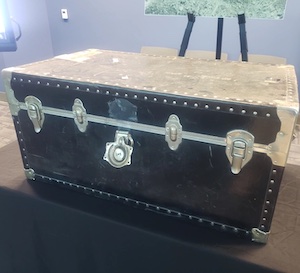 Syllen never spoke to her mother or her stepfather, again. Detective Pavelski was able to learn that Stuart Brown, died in 1999 in Las Vegas, NV, but there was no mention of a wife in his court records. Syllen's brother confirmed that his mother used the black steamer trunk for a "tv stand" at the house in Tucson, AZ.
There are still unanswered questions in this case. Who killed Sylvia Atherton? Also, the other two children who left for Chicago with Sylvia, Kimberly and 20-year-old Donna Lindhurst, haven't been located and they may have additional information. The St. Petersburg Police Department is asking anyone with information regarding their whereabouts, or regarding the homicide, to contact Detective Wallace Pavelski at 727-893-4823.
---