Summary
In September 1991, an unidentified woman with a scorpion tattoo was found bludgeoned to death and set on fire in a wooded area in Ocean Breeze. The woman was left in a vacant lot just feet from the sidewalk, opposite 777 Seaview Avenue. She was discovered face up, handcuffed, and her body was burned. She died as a result of over 17 blows to her head and she was also strangled. A hammer was recovered under her body that we believe was used in the homicide. That hammer was a bodywork-style hammer that had "Loyd L" engraved in the broken handle. At the time of the discovery the woman was wearing a dress and sneakers. Investigators believe that she had been left at the location at least from 6pm the night prior.
The unidentified woman's fingerprints were entered into state & local databases for identification purposes. Sketches of the victim, her tattoo and jewelry were disseminated to the public. The case was entered into ViCAP & also into the National Missing and Unidentified System (NamUs) as UP2689. The NYPD Staten Island Persons Squad investigated any and all leads that surfaced, but despite their hard work, the woman's identity remained unknown and her homicide unsolved.
In 2008, the District Attorneys office revisited the case and submitted her DNA into CODIS and her dental records were submitted to the FBI. Unfortunately, no new leads had surfaced as a result of these inquiries.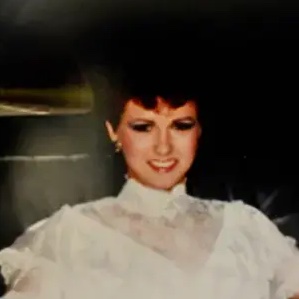 In 2019, DA Michael McMahon made a decision to start the path of forensic genetic genealogy research. In collaboration with the FBI, investigators reached out to Othram to see if advanced DNA testing could produce new leads in the case. Forensic evidence from the case was delivered in person to Othram's laboratory in The Woodlands, Texas. Othram developed a suitable DNA extract and then used Forensic-Grade Genome Sequencing® to build a comprehensive DNA profile. The profile was delivered back to investigators and they worked with the FBI genealogy team to perform the necessary genetic genealogy research to produce an investigative lead for the case.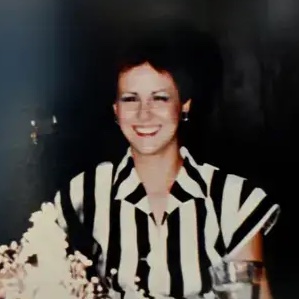 A follow up testing, along with confirmation DNA testing, revealed that the woman was Christine Belusko. Christine worked in a clothing shop in New Jersey. The dress she was found wearing at the time of her death was from a line of clothing sold at the store. Investigators reported that her last known address was in Clifton, New Jersey. In the weeks before her death, she was staying at a Mount Airy Lodge in Mount Pocono, Pennsylvania.
An investigation into her death continues as detectives work to learn more about the circumstances surrounding her death.
---